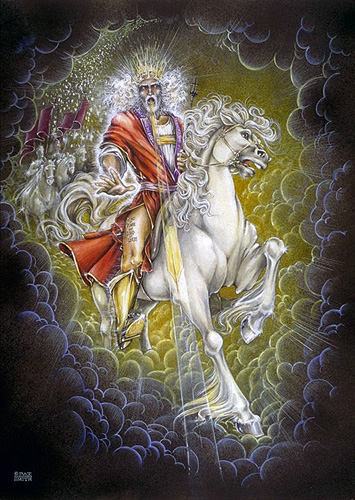 I am not Hebrew roots or any other 'denomination', however I do prefer to use the name Yahshua when referring to Yahwey's Son as it means, 'GOD is salvation'.
A comment from john B has inspired this next post. (Thank you john B)
Yahshua is not 'coming back as the Messiah', because "it is finished" said He when He was on the cross.
Isaiah 9:6

For unto us a child is born, unto us a son is given: and the government shall be upon his shoulder: and his name shall be called Wonderful, Counseller, The mighty God, The everlasting Father, The Prince of Peace.
1 Corinthians 15:
25
For He must reign, till He hath put all enemies under His feet.
Psalm 2:6
Yet have I set my king upon my holy hill of Zion.
Revelation 1 (this does not sound like Yahshua on the cross)
12
And I turned to see the voice that spake with me. And being turned, I saw seven golden candlesticks;
13
And in the midst of the seven candlesticks
one
like unto the Son of man, clothed with a garment down to the foot, and girt about the paps with a golden girdle.
14
His head and
his
hairs
were
white like wool, as white as snow; and his eyes
were
as a flame of fire;
15
And his feet like unto fine brass, as if they burned in a furnace; and his voice as the sound of many waters.
16
And he had in his right hand seven stars: and out of his mouth went a sharp twoedged sword: and his countenance
was
as the sun shineth in his strength.
Revelation 4:10
The four and twenty elders fall down before him that sat on the throne, and worship him that liveth for ever and ever, and cast their crowns before the throne, saying, 11
Thou art worthy, O Lord, to receive glory and honour and power: for thou hast created all things, and for thy pleasure they are and were created.
Perhaps there is not a fear of the LORD because we keep thinking of Him as being on the cross still? And like john B stated, because the Jews are expecting a 'messiah' to come and present day Christians compromise with Jews instead of telling them the truth, few are thinking of KING YAHSHUA as just that...a king!
In The Presence of The King
Several months ago I had a dream vision of my atheist brother. He was crouched before the throne of Yahwey, naked and trembling; all his excuses stripped bare. FATHER said, "xxx I do not condemn you, but you have condemned yourself because you would not believe." FATHER's voice was very strong, firm, serious and yet I sensed this overwhelming love for my brother! I was surprised by it. I was filled with amazement and fear and joy and sorrow all at once.
That was the dream. I didn't see what happened to my brother, but if we read the Scriptures, we can know.
The Bible tells us we can come boldly before the Throne of Grace. That is if you are born again, surrendered to Yahshua in this life! King Yahshua is not on the cross. He is on the throne!
His kingdom is NOW. Israel is now! Salvation is now! His government is now! And that is why repentance should be NOW! TODAY if you hear His voice, DO NOT harden your heart!